New Daewoo Power Products!
Daewoo presents a wide range of power tools that will help to solve any problem.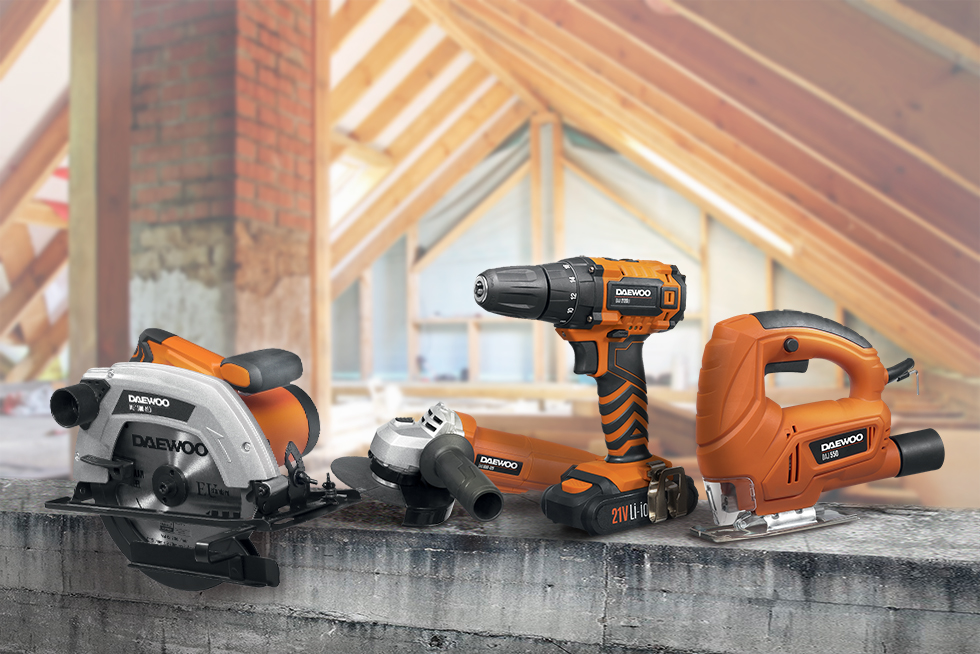 CORDLESS SCREWDRIVERS DAA 4800 PLUS, DAA 3600LI PLUS

Battery screwdrivers are equipped with led light, convenient swivel handle and battery indicator. The kit already includes tooling of bits and drills. The models have a reverse function to work as a screwdriver.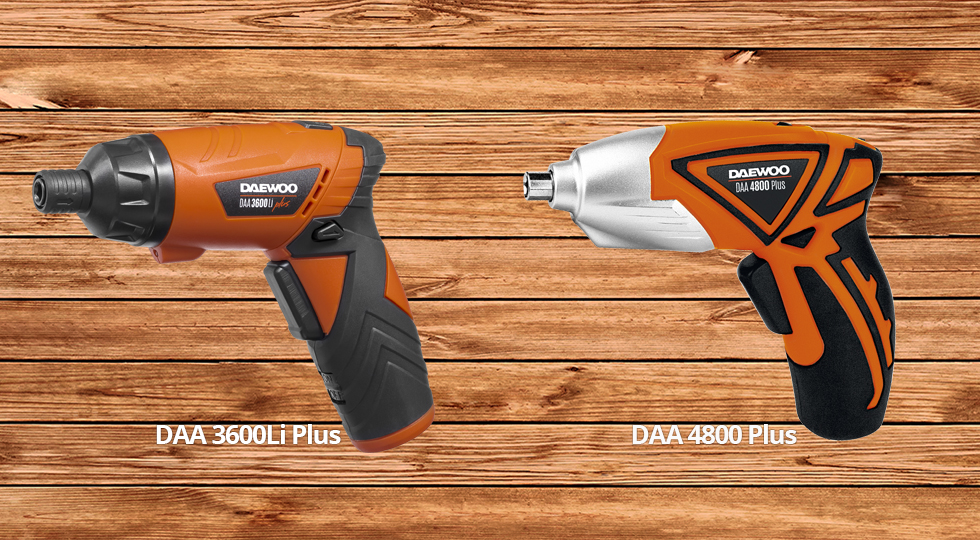 DRILLS-SCREWDRIVERS DAA 1210LI, DAA 1220LI, DAA 1620LI, DAA 2120LI

Cordless drill-screwdrivers have a quick-release chuck for quick change of nozzles. They are equipped with a bright led backlight, charge indicator and high-capacity batteries. The reverse function allows them to be used as a screwdriver. A strong body is not afraid of heights and falls. Batteries on all models are equipped with protection against overload, overheating, overcharging and short circuit.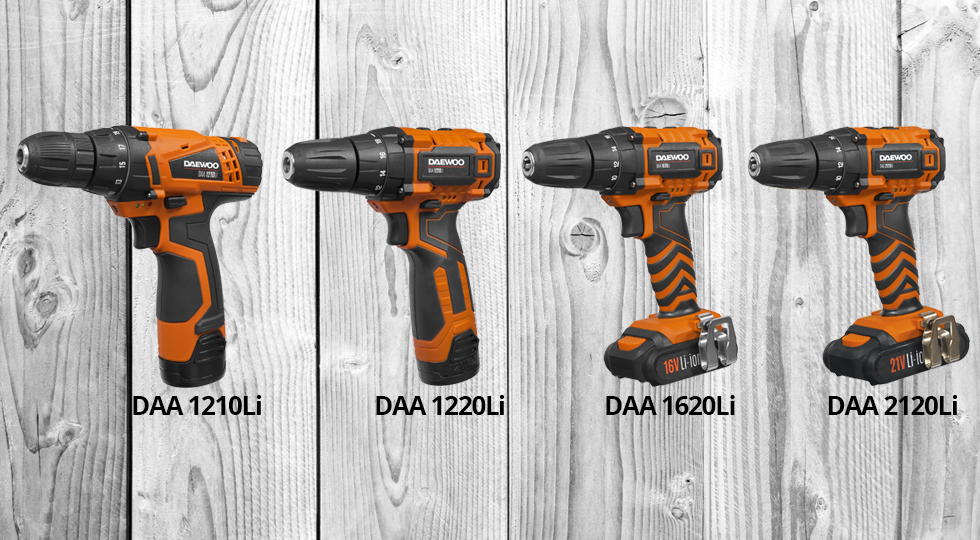 IMPACT DRILLS DAD 650, DAD 850, DAD 950

Impact drills operate in two modes: drilling and drilling with blow. They are also equipped with a reverse function for use as a screwdriver. The limited range of drilling depth allows to work at the desired depth with an accuracy of millimeter. And the power button lock ensures continuous operation.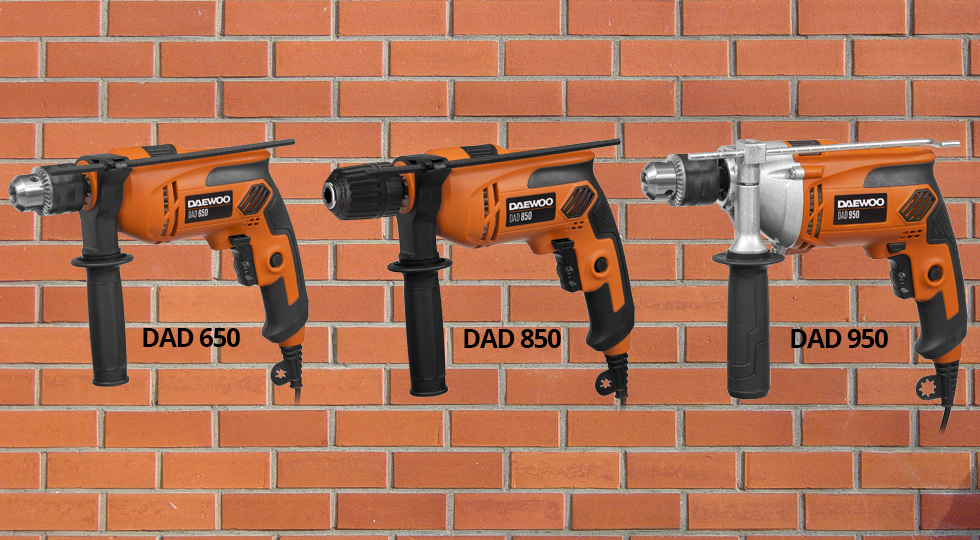 ROTARY HAMMERS DAH 820, DAH 920, DAH 1050

Perforators are designed to work on stone, wood, concrete and metal. Equipped with locking button for continuous work and SDS for instant bit changes. The kit already includes a snap of the drill, chisel, and spade. Have a restrictive line of drilling depth, which allows you to work at the desired depth to the nearest millimeter.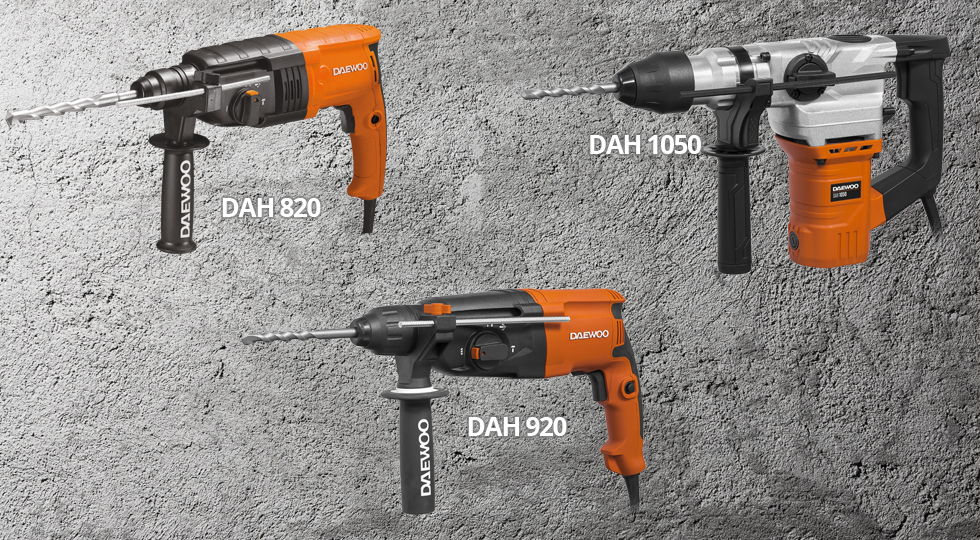 ANGLE GRINDERS DAG 650-125, DAG 850-125, DAG 1250-125, DAG 2600-230

Angle grinder with power reducer made of magnesium have a protective cover and a convenient three-position handle for secure retention of an instrument in the hands can be moved between and under the right or left hand. Spindle lock function allows you to quickly and easily replace the disc.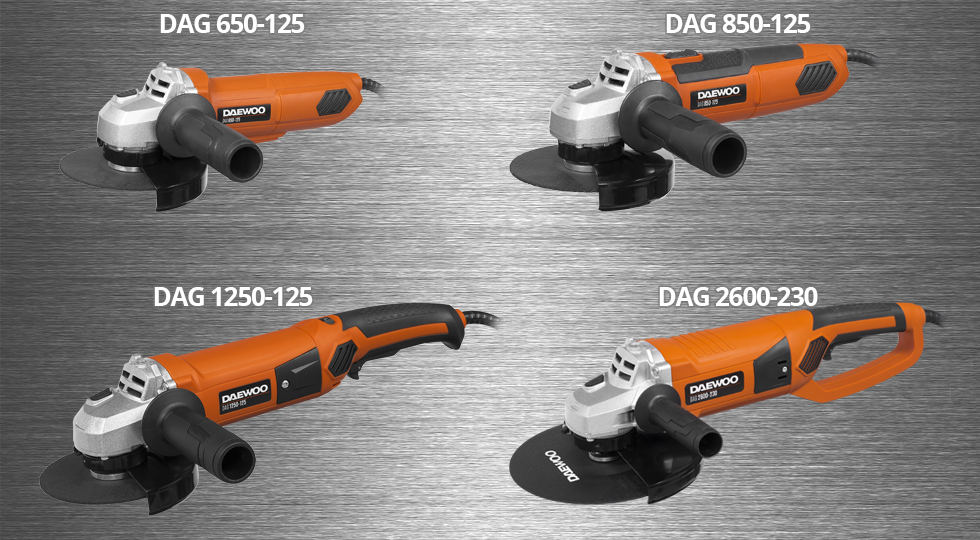 PLANE DAP 750-82

Electric plane with the possibility of installing a parallel stop. The aluminum sole is resistant to corrosion, temperature changes and is durable. Comes with a bag to collect chips.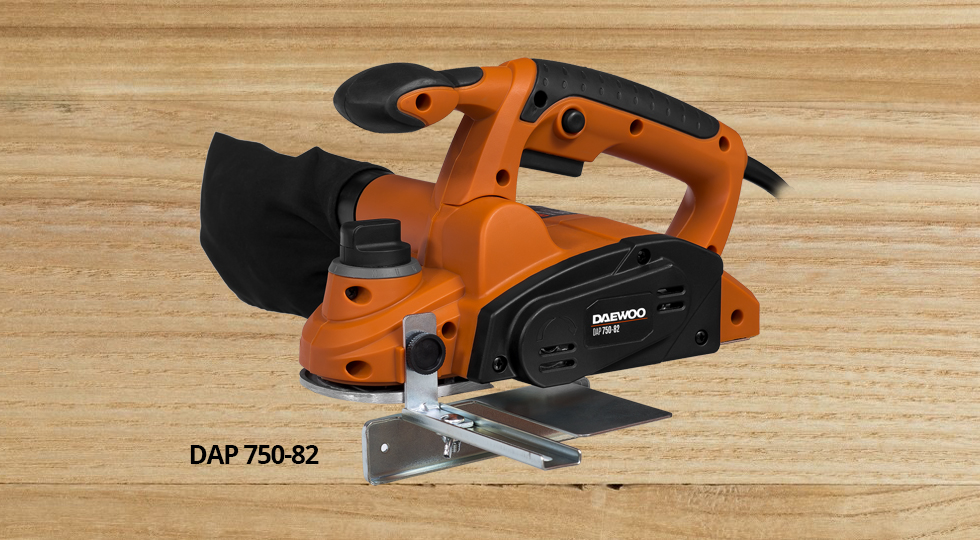 JIGSAWS DAJ 550, DAJ 750, DAJ 850

Electric jigsaws with smooth speed adjustment to reduce the load on the engine and lock the power button for continuous operation. Equipped with a reliable steel sole and a fitting for connecting the vacuum cleaner.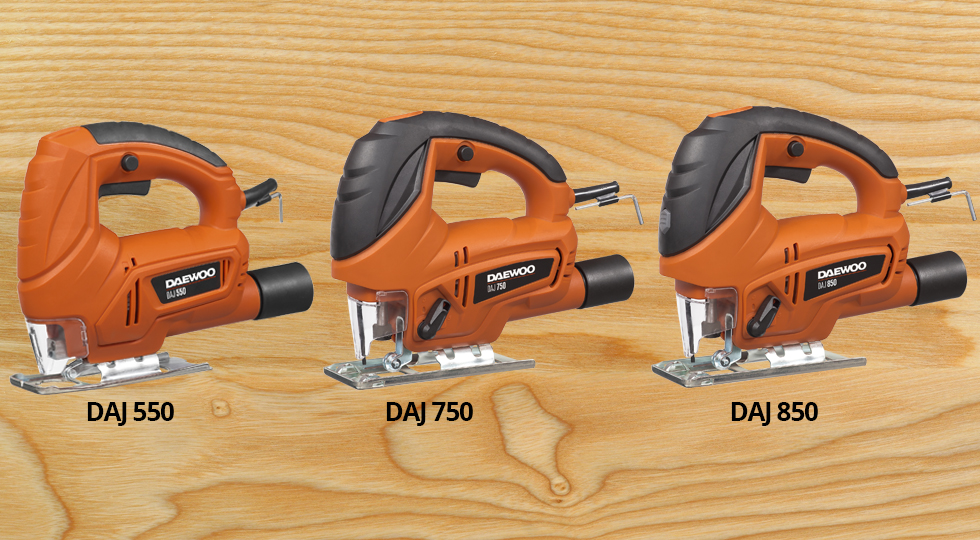 DISC SAW DAS 1500-190

Circular saw with adjustable depth cut. Connecting the vacuum cleaner will quickly remove the room from dirt and sawdust. The angle adjustment is stepless and ranges from 0 to 45 degrees. The kit includes a saw blade with a diameter of 19 cm.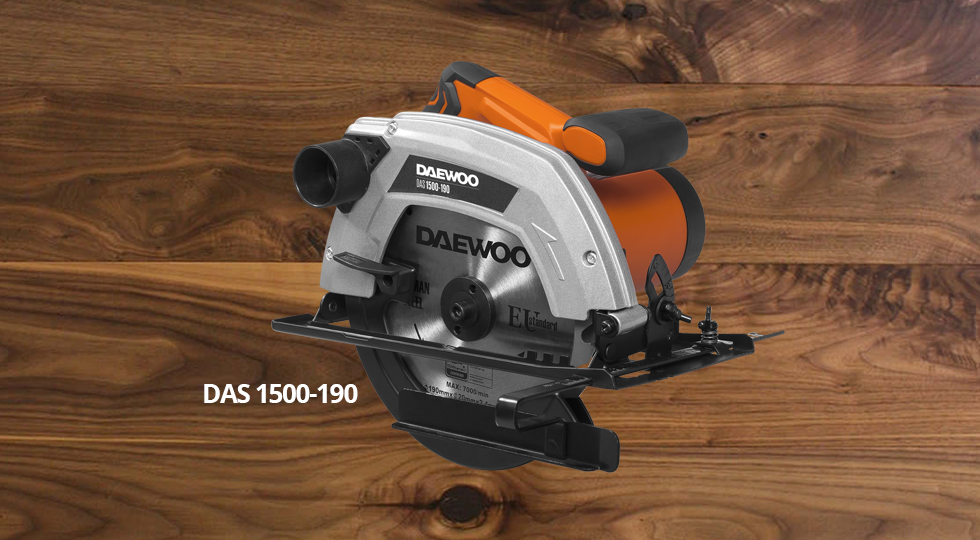 DRYERS TECHNICAL DAF 2000, DAF 2200

Technical dryers with comfortable handles and protection against burns. Have several modes of operation depending on the model and 4 nozzles included. Cooling of the engine is carried out through the enlarged holes, which guarantees the possibility of long continuous operation without unnecessary load on the tool.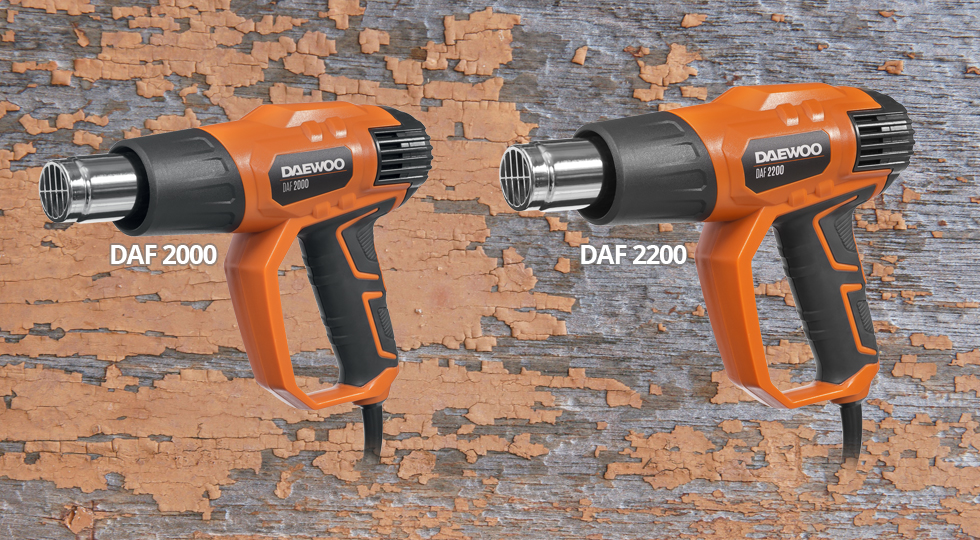 Learn more abour Power Tools Daewoo