New Petrol Scarifier Daewoo DSC 4000
The first gasoline scarifier Daewoo DSC 4000 with two shafts included and the ability to operate in 3 modes.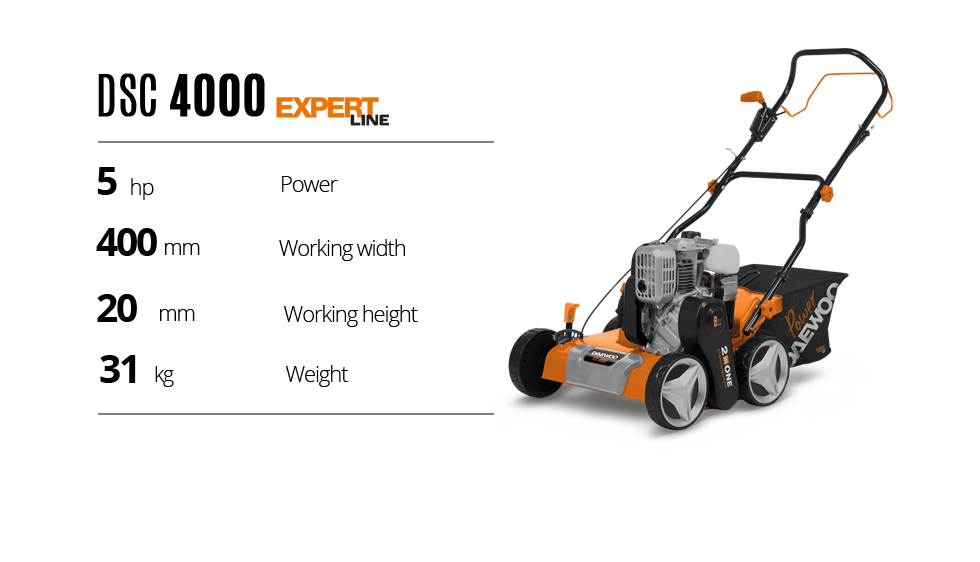 AERATOR
The needle shaft cuts through the soil and saturates it with oxygen.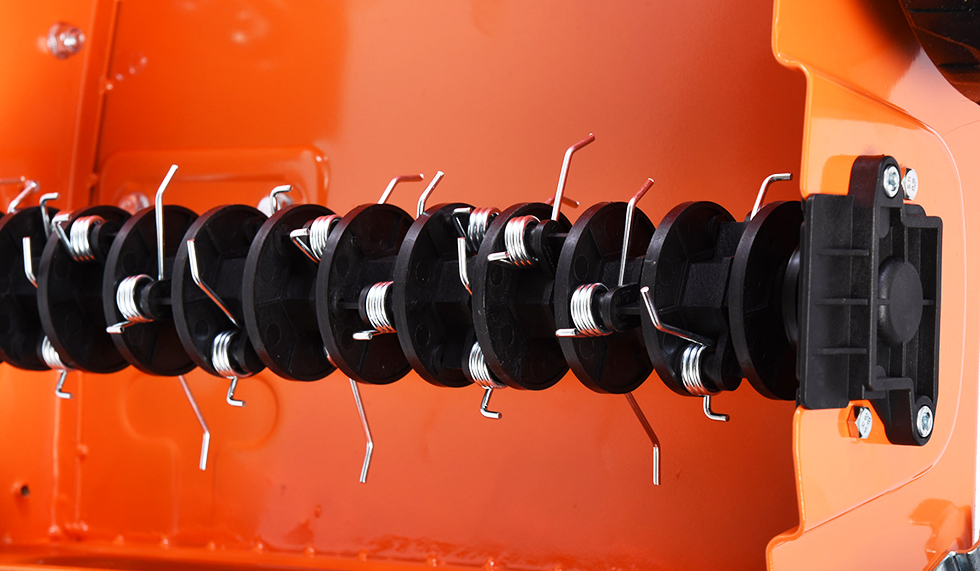 SCARIFIER
Shaft with 18 knives cuts through the lawn and combs moss, leaves and litter.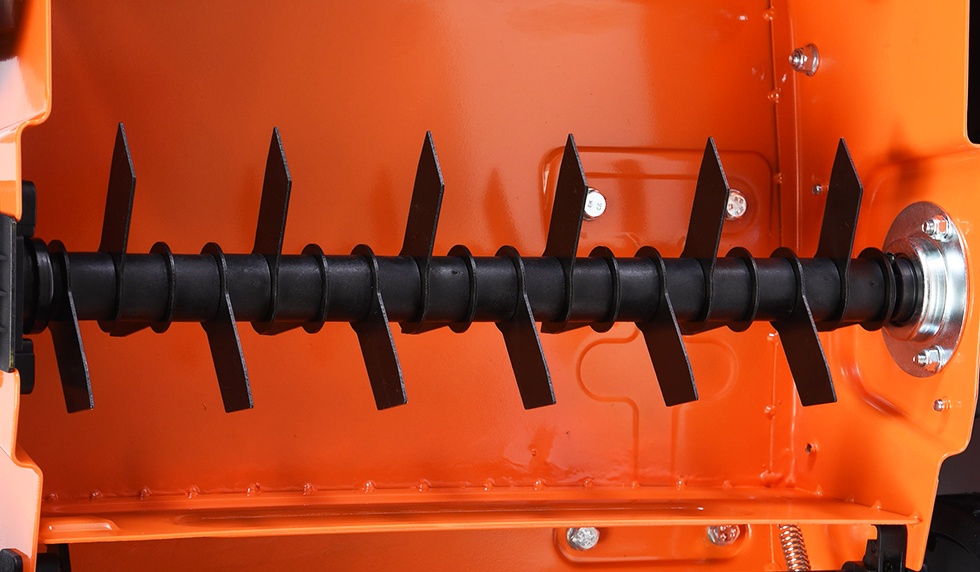 COLLECTOR
The set includes a grass collector with a volume of 55 liters with a rigid base, characterized by ease of assembly and capacity.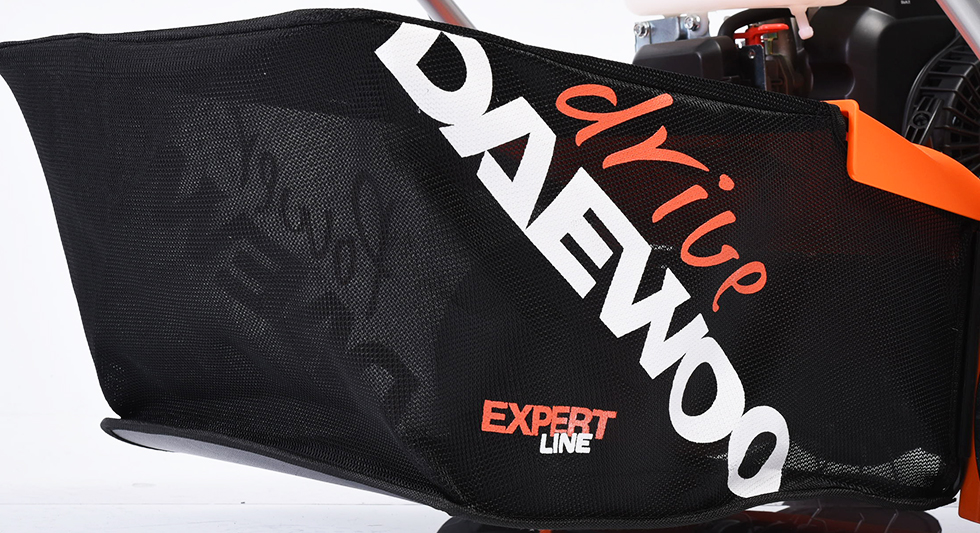 POWERFUL ENGINE AND STEEL BODY
The scarifier is equipped with a gasoline 4-stroke engine 5 HP Solid steel body with corrosion-resistant coating are protected from rust and durability.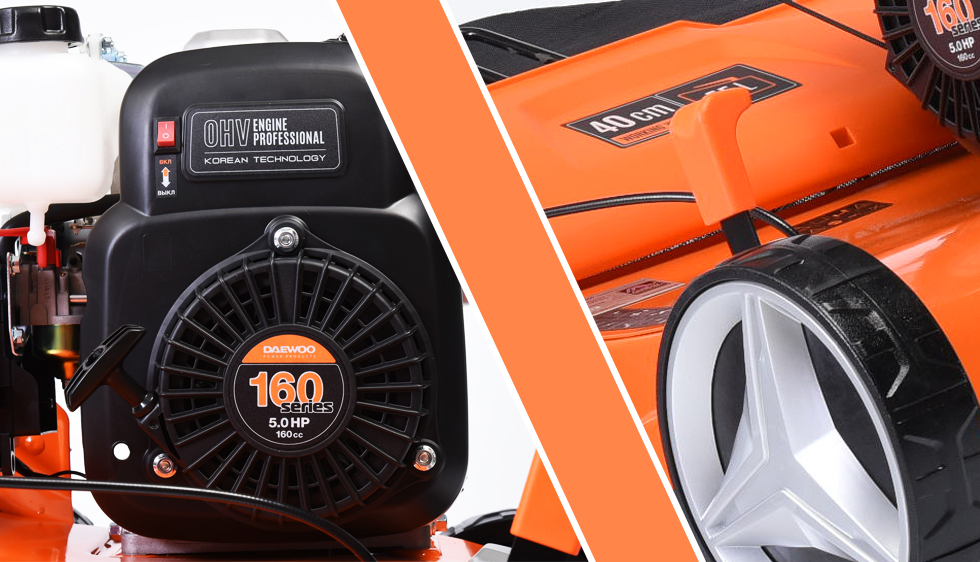 TRANSPORT MODE
Allows, without stopping the engine, move the scarifier in any location or to avoid the obstacle. When the transport mode is selected, the shaft is lifted and stops working. So it will not spoil the surface you want to go around, or he will not break on the obstacle.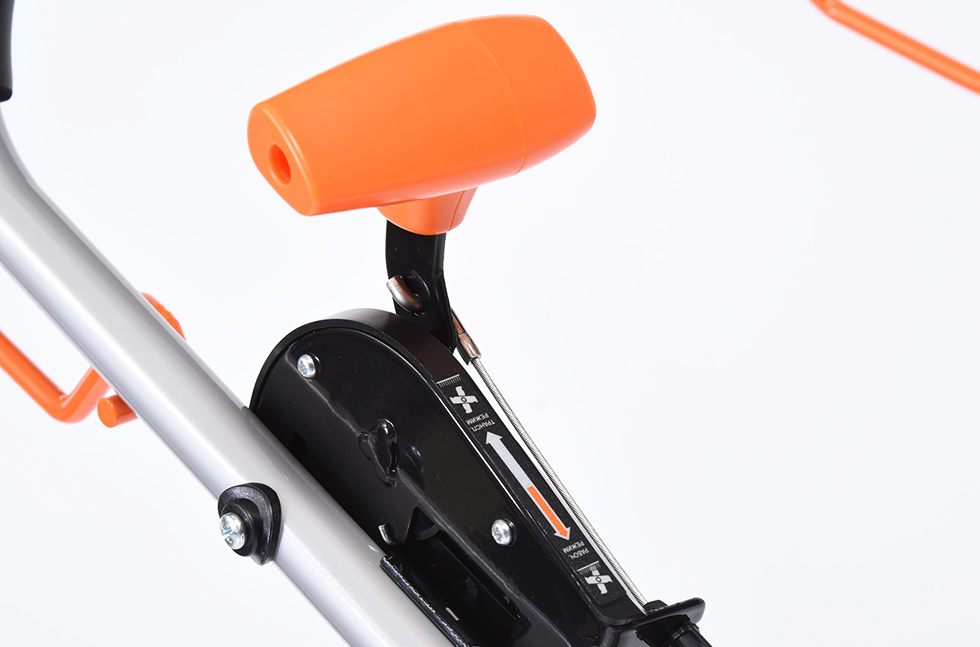 ERGONOMIC HANDLE
The rubber grip allows the hands to slip during operation and dampens some of the vibrations. A foldable design allows for a few seconds to fold the handle along the body for compact storage.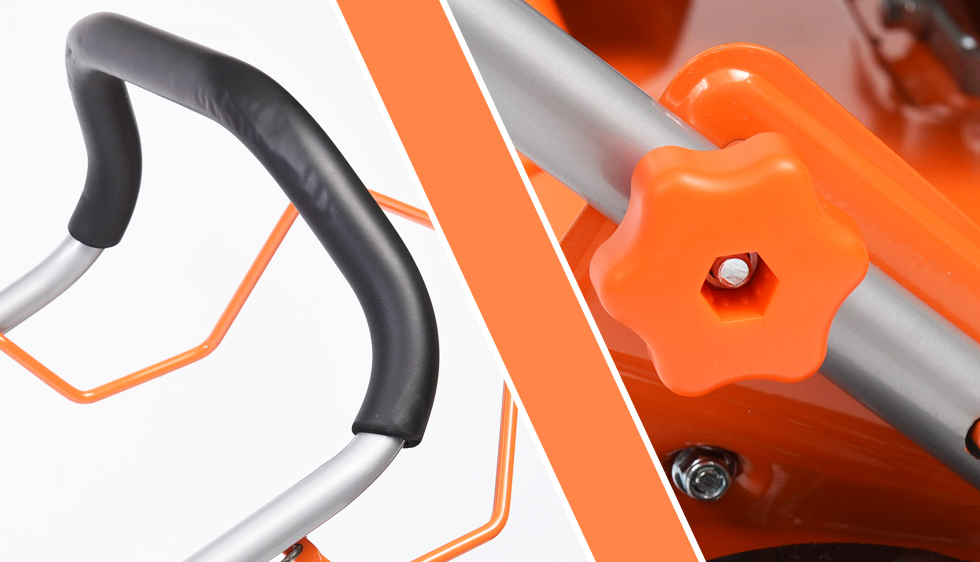 Learn more about Daewoo DSC 4000