Daewoo at the Exhibition Intertool Kiev 2018
Ukrainian representative office of Daewoo Power Products took part in the annual international exhibition of tools and DIY Intertool Kiev 2018.

The company takes part in this exhibition for the second time, and this year the brand presented more than 100 names of garden and power equipment on the area of 21 sq. m. Interest in production of the South Korean brand was incredibly high.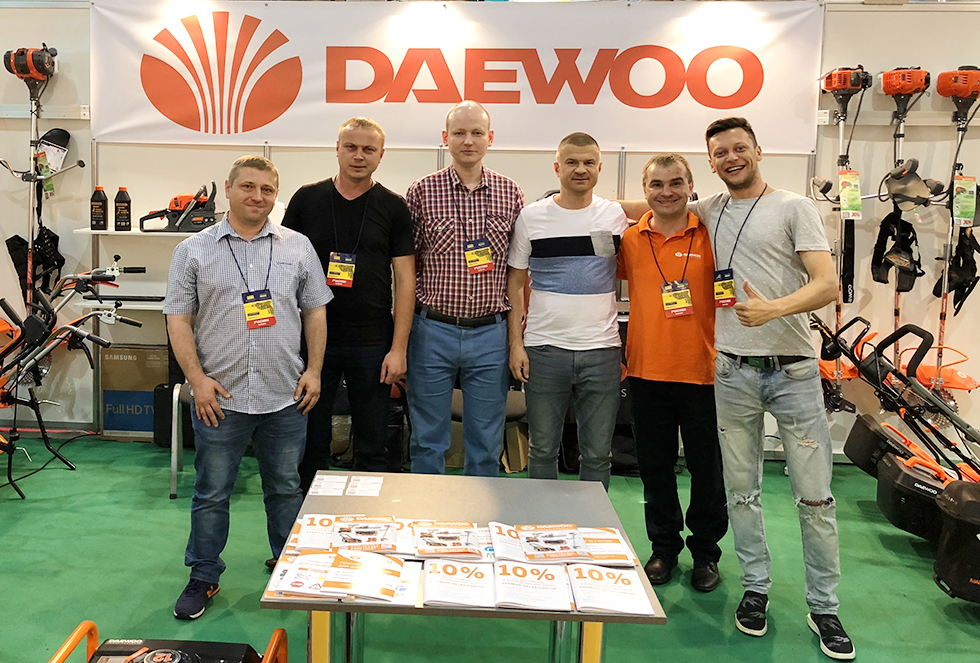 At the end of the exhibition, Daewoo Power Products received the status of "Breakthrough of the year" for its success, high sales and increasing customer interest. We congratulate our Ukrainian colleagues on this achievement!